About JADE Quality Care, Inc.
Celebrating 22 Years of Service Since 1999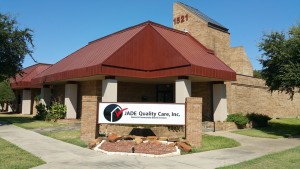 Since 1999 JADE Quality Care, Inc. mission has been to provide quality care and personalized services for individuals with intellectual developmental disabilities, regardless of age, sex, and race.
We are dedicated to serving the unique needs of each individual person with compassion, respect, and dignity.  Our priority is to enhance the quality of life and promote excellence in meeting the needs and challenges of each individual we serve.
With our professional staff, we pride ourselves and the individuals we serve in:
Dallas/FT Worth
East Texas
Lubbock
"Thank God for Hands that Care."
We provide personalized services for individuals with developmental disabilities such as: supervised living, supported home living, host home companion care, respite care, and residential support.
Our residential homes offer individuals with physical or intellectual limitations care up to 24 hours a day, 7 days a week in Dallas/Fort Worth, Lubbock and East Texas.
All staff members work together in each of our home environments to ensure high standards for communication and consistency of care are met. By working closely with residents and their support network, we are able to create and implement individualized service plans to meet your exact needs.
Home & Community Based Program (HCS)
Jesus
Admires
Doer's
Encouragement
JADE Quality Care, Inc.
1521 NW Village Dr., Garland, TX 75041
"Quality & personalized difference for the developmentally disabled."